--- SEPTEMBER/NOVEMBER ---
Filming for the historical tv series "La lunga notte", directed by Giacomo Campiotti
--- MAY/SEPTEMBER ---
On set for the tv-series "Il commissario Ricciardi", directed by Gianpaolo Tescari
--- MAY/JUNE ---
Filming for the historical biopic "Fernanda Wittgens", directed by Maurizio Zaccaro
--- MARCH ---
The adventure comedy "C'era una volta il crimine" is now at the cinema!
--- FEBRUARY ---
In Turin on the set of "L'uomo sulla strada" by Gianluca Mangiasciutti
--- FEBRUARY ---
On a mission as a segret agent in Rome shooting a commercial
--- NOVEMBER ---
Watching time pass by on the set of "Hotel Tempus", directed by Lorenzo Corvino in Monopoli, Apulia.
--- JULY ---
One the set of "L'ultima cena" by Davide Minnella
--- MARCH/APRIL ---
On the set of "Finché c'è crimine c'è speranza" by Massimiliano Bruno
--- FEBRUARY ---
On the set of "Dead Bride", directed by Francesco Picone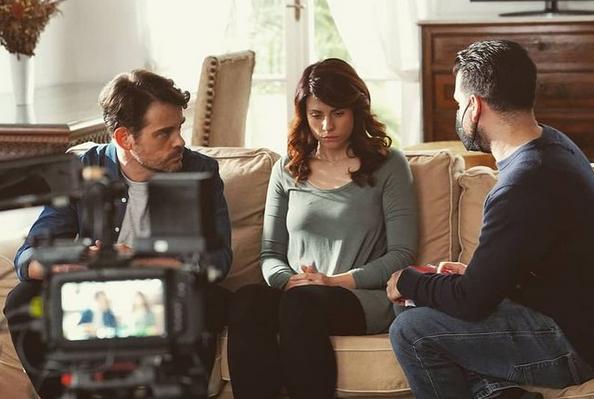 --- SEPTEMBER ---
"Un passo dal cielo"...one step away from the sky, like the title of the tv series, which is set here in the Dolomites
--- AUGUST ---
In Turin for the docufiction "Questo è un uomo" about Primo Levi, directed by Marco Turco
--- JULY ---
Filming for "Zero", Netflix
---JUNE---
On set for a commercial directed by Marco de Aguilar
"Curon" out now on Netflix!